CAPTURE YOUR FAMILY'S
LEGACY IN A LASTING PORTRAIT
A portrait photography studio serving families for over 100 years
We understand time doesn't stand still.
You want a portrait that shows the love, warmth, and care of your family.
You want something capable of lasting generations while everyone is looking their best.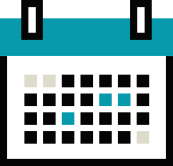 STEP 1
Schedule a call with our team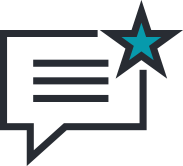 STEP 2
Discover how to prepare for your experience
STEP 3
Enjoy your relaxed, personalized portrait session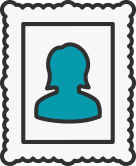 STEP 4
Proudly display your portrait in your home
About us
The Ebert family began capturing family portraits over 100 years ago. Fourth generation owner Jeff Ebert brings over 25 years of professional photography experience to your portrait.
About our studio
Our studio was built in 1903 in historic Oak Park. See why this beautiful home is the perfect backdrop for your next family portrait.
Testimonial 1
"My family had a great experience! My daughter, who is 10, felt so special that she now wants to be a model! I just love my portraits so much! I can't wait to proudly display them for everyone to see!"
Jenna Julian
Testimonial 2
"Since the late 1970's, our Ebert portraits have always had proud and prominent placement in our home. Not only for the enjoyment of our visitors but for our family members, as well. These precious images are priceless reminders of a moment captured in time, and mean different things to each and every one of us, all of which are vitally important. They will always be dear to us."
Jacqui Schiewe
Testimonial 3
"As someone who loves, and has benefited from your work, you are certainly giving a lot of wonderful relationship opportunities across the board! Thank you for being a local artist who loves the community! You will always be my recommended photographer."
Maureen Heakin
Testimonial 4
"The artistry, professionalism, expertise, kindness, friendliness and helpfulness exhibited by Jeff and his staff are superb examples of why Ebert Studio is the epitome of excellence.
Every visit is a joyful experience that stimulates the soul. The environment is alive with images of museum quality, captured in exquisite detail that celebrate life."
MaryBeth Cobleigh-Beal
Testimonial 5
"The portrait is so rich and luxurious, the exact same words that people are describing our family Christmas card. Thank you for the excellent customer service and beautiful portraits!"
Annabel Guzman
Do you have a portrait capturing your family's love and legacy?
A family portrait is a piece of art, something your family enjoys for decades. We give you the image you want for the family you love.
Look your best
Feel confident knowing everyone looks great.
Be prepared for your session
Know everything you need to ensure a great experience.
Display your legacy
Get a portrait for your home that lasts generations